"Discover the Ultimate Guide to Embracing the Digital Nomad Lifestyle: Working Remotely from Exotic Locations"
Living a digital nomad lifestyle, working remotely from exotic locations, can be an exciting and fulfilling way to explore the world while maintaining your career.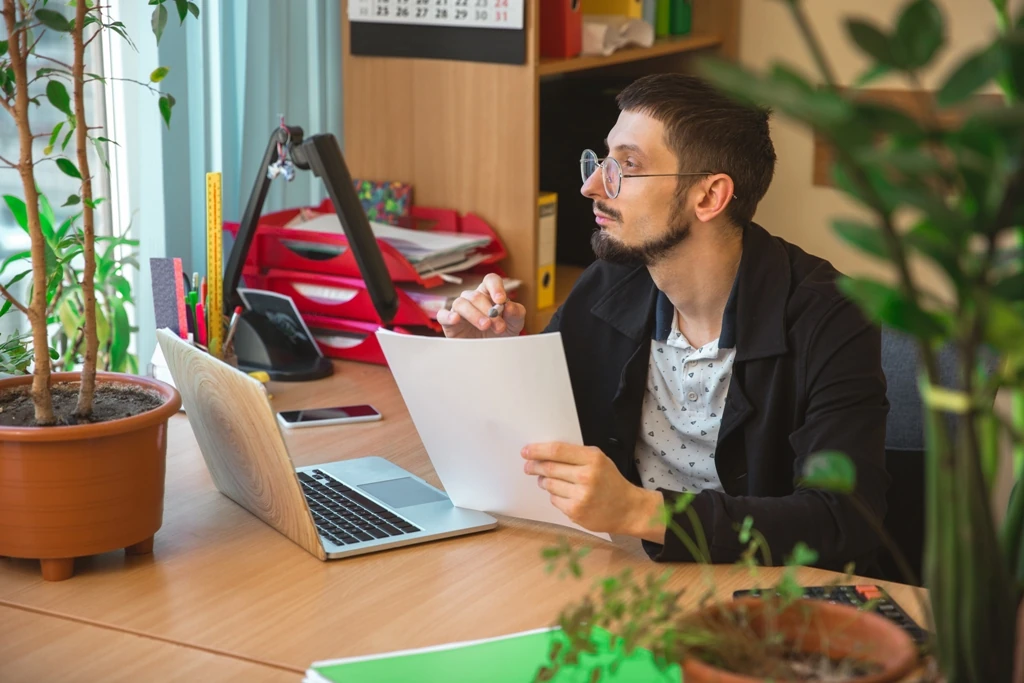 Here's a step-by-step guide to help you get started:
Assess Your Skills and Job Compatibility:

Determine if your current job or skills are conducive to remote work. Jobs in IT, writing, design, digital marketing, and many other fields often offer remote opportunities.

Plan Your Finances:

Create a budget and savings plan to support your nomadic lifestyle. Factor in expenses such as travel, accommodation, visas, insurance, and any debt payments.

Secure a Remote Job or Freelance Work:

Find a remote job through job boards like We Work Remotely, FlexJobs, or Remote.co.
Consider freelancing or consulting in your field, using platforms like Upwork, Freelancer, or Fiverr.

Build a Strong Online Presence:

Optimize your LinkedIn profile and online portfolio to attract potential employers or clients.
Network with professionals in your industry through social media and industry-specific forums.

Set Up Your Remote Office:

Invest in a reliable laptop, a good quality headset, and any necessary software or tools for your work.
Consider a portable Wi-Fi hotspot or a VPN for secure internet access.

Choose Your First Destination:

Start with a destination that aligns with your budget and time zone preferences.
Research visa requirements, cost of living, and the availability of co-working spaces or reliable internet.

Accommodation and Transportation:

Look for accommodation options such as hostels, Airbnb, or long-term rentals.
Research transportation options, such as local public transport, renting a car, or using rideshare services.

Create a Work Routine:

Set clear work hours to maintain productivity.
Find a dedicated workspace, whether it's a co-working space, a coffee shop, or a quiet corner in your accommodation.

Manage Your Time and Tasks:

Use productivity tools like Trello, Asana, or Todoist to manage tasks and deadlines.
Practice time management techniques like the Pomodoro method to stay focused.

Stay Connected and Secure:

Keep in touch with your employer or clients through regular updates and video meetings.
Invest in a good quality virtual private network (VPN) for data security when using public Wi-Fi.

Explore and Experience:

Take advantage of your new location by exploring local culture, cuisine, and activities during your free time.
Build a work-life balance that allows you to enjoy your surroundings.

Stay Organized and Plan Ahead:

Maintain detailed travel itineraries, important documents, and travel insurance.
Plan your next destination and accommodations in advance to avoid last-minute hassles.

Financial Management:

Keep track of your expenses and income, and consider using online financial management tools or apps to stay organized.

Adapt and Learn:

Be flexible and adaptable, as challenges may arise while living a nomadic lifestyle.
Continuously improve your skills and stay updated in your industry.

Consider Taxes and Legalities:

Consult with a tax professional to understand your tax obligations in your home country and the countries you visit.
Living a digital nomad lifestyle can be immensely rewarding, but it also requires discipline, organization, and adaptability. Remember that it's not always a perpetual vacation, but with careful planning and dedication, you can enjoy the freedom to work from exotic locations while pursuing your career.
200 Prize Bond Draw No. 95 Results – 15th September 2023 Hyderabad