"Revolutionizing Interaction: The Impact of Augmented Reality on How We Engage with the World"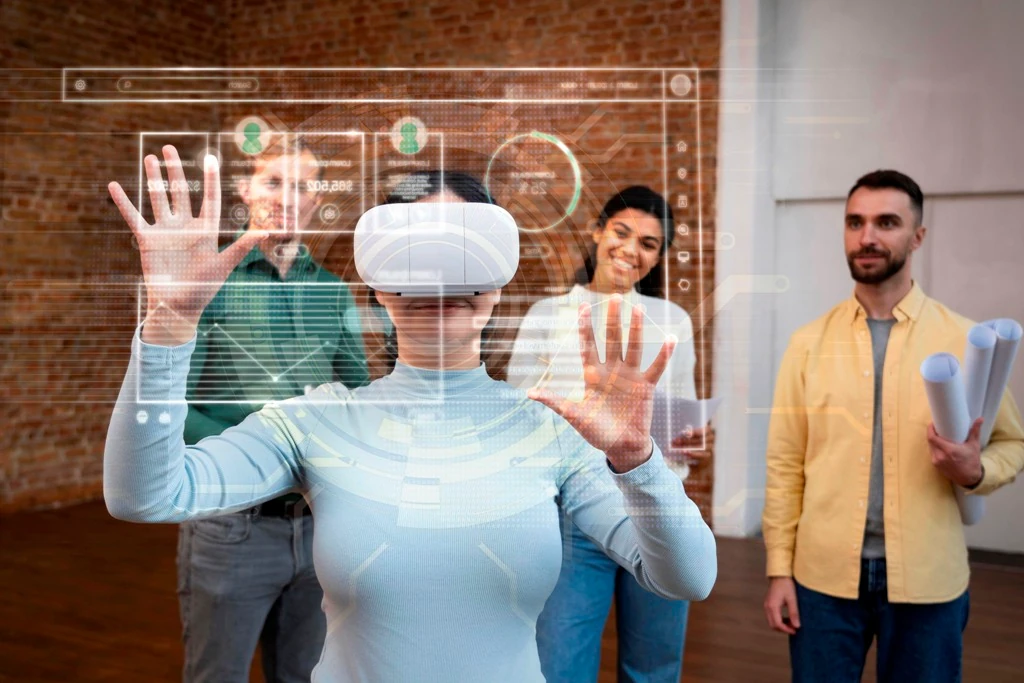 The rise of augmented reality (AR) has indeed brought about significant changes in the way we interact with the world around us. Augmented reality refers to the integration of digital information, such as images, videos, or 3D objects, into the user's real-world environment in real-time. This technology has the potential to transform various aspects of our lives, including communication, education, entertainment, business, and more. Here's how AR is changing the way we interact:
Enhanced User Experience: Augmented reality adds an extra layer of information and interactivity to our physical surroundings. This can enhance the way we experience products, services, and environments. For example, using AR apps, users can virtually try on clothes, visualize furniture in their homes, or see how a new car would look in their driveway.
Communication and Collaboration: AR enables new forms of communication and collaboration. People can share their perspectives and experiences in real-time by overlaying digital annotations or objects onto their shared environment. This is particularly useful in remote work scenarios, where teams can collaborate as if they are in the same physical space.
Education and Training: AR has the potential to revolutionize education and training. Complex concepts can be visualized in three dimensions, making them easier to understand. Medical students can practice surgeries on virtual patients, and maintenance technicians can receive step-by-step instructions overlaid onto physical equipment.
Entertainment and Gaming: Augmented reality has already made a significant impact on the gaming industry with popular games like Pokémon GO. Players can explore the real world while interacting with virtual elements, blurring the line between the physical and digital realms.
Tourism and Exploration: AR can enhance the way we experience tourist attractions and historical sites. Imagine visiting a museum and using an AR app to see interactive overlays, historical reconstructions, or translations of artifacts in real-time.
Retail and E-commerce: AR is transforming the way we shop. Customers can virtually try on makeup, shoes, or accessories before making a purchase. Online retailers can offer more immersive shopping experiences by allowing customers to visualize products in their own environments.
Real Estate and Architecture: Augmented reality is changing the way properties are viewed and sold. Potential buyers can take virtual tours of homes and apartments, making it easier to assess a property's suitability without physically visiting it.
Healthcare and Medicine: AR technology is being used in medical procedures to provide surgeons with real-time information during operations. It can also assist medical students in understanding complex anatomical structures.
Navigation and Wayfinding: AR navigation apps provide real-time information overlaid onto the user's view of the real world. This can help users find directions, locate points of interest, and navigate unfamiliar areas more easily.
Social Interaction: AR has the potential to redefine social media. Users can create and share AR-enhanced content, enabling new forms of expression and interaction.
As AR technology continues to advance, it will likely become even more integrated into our daily lives. However, challenges such as privacy concerns, technical limitations, and user acceptance need to be addressed as AR becomes more pervasive. Nevertheless, the rise of augmented reality is undoubtedly changing the way we interact with our environment and with each other.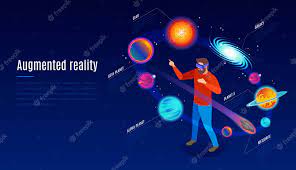 What is the Potential of Quantum Computing?