"Explore Swansea's Most Beautiful and Historic Landmarks"
Swansea, a coastal city in Wales, has a rich history and a variety of iconic landmarks and attractions. Here's a list of some of the most notable ones:
Swansea Bay: The city's stunning waterfront is a major attraction. It offers beautiful views of the sea, a wide promenade for walks, and numerous bars and restaurants.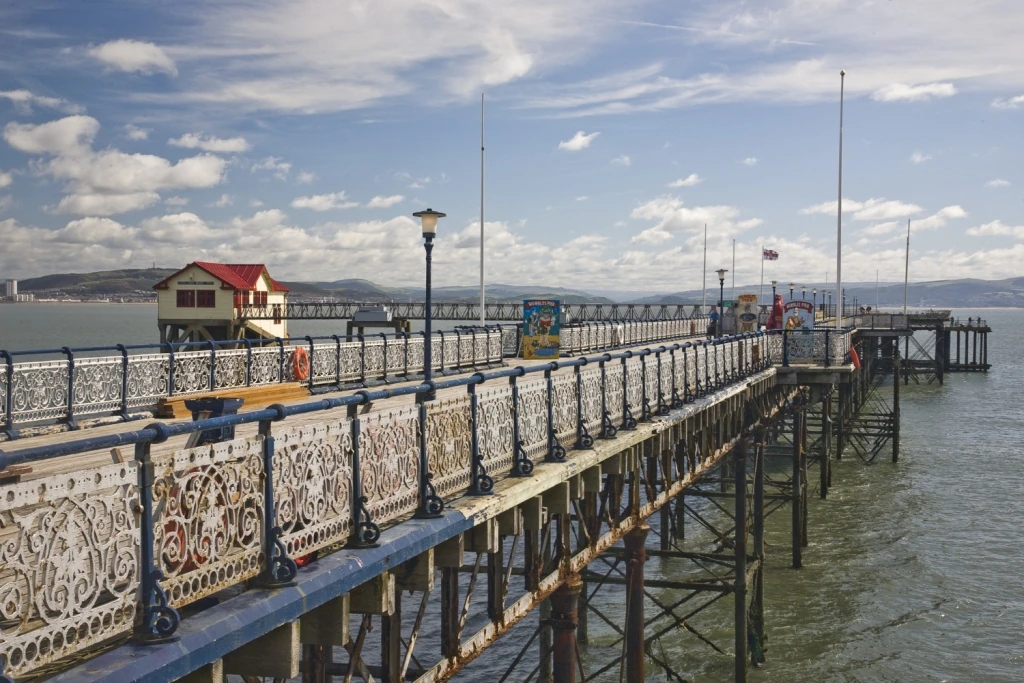 The Mumbles: A charming seaside village located just outside Swansea, known for its picturesque lighthouse and scenic coastal walks.
Oyster mouth Castle: A medieval castle perched on a hill in Mumbles, offering historical significance and panoramic views of Swansea Bay.
Swansea Marina: A vibrant area featuring modern apartments, shops, and restaurants, all centered around a bustling marina.
Singleton Park: A large park in the heart of the city with beautiful botanical gardens, a boating lake, and plenty of green space for picnics and relaxation.
Swansea Market: One of the largest indoor markets in Wales, offering a wide range of local produce, crafts, and specialty foods.
The LC Swansea: A waterpark and leisure complex with slides, a surf simulator, and a spa, perfect for family fun and relaxation.
Dylan Thomas Birthplace: The childhood home of the famous Welsh poet, Dylan Thomas. It's now a museum celebrating his life and work.
Swansea Grand Theatre: A historic theater hosting a variety of performances, from West End shows to concerts and comedy acts.
National Waterfront Museum: An interactive museum that tells the story of Wales' industrial and maritime heritage.
Swansea Guildhall: An impressive civic building located in the city center, known for its architecture and historical significance.
St. Mary's Church: A beautiful and historic church located in the city center, offering a glimpse into Swansea's religious heritage.
Brangwyn Hall: A concert venue and cultural center known for its stunning Art Deco interior and hosting a range of events.
Swansea University: The university's Singleton Park campus features attractive architecture and the stunning Great Hall.
Clyne Gardens: A botanical garden showcasing a diverse collection of plants, including a renowned rhododendron collection.
These iconic landmarks and attractions in Swansea highlight the city's natural beauty, historical significance, and cultural richness, making it a fantastic destination for tourists and locals alike.
Most Beautiful and Historic Cardiff landmarks