"Discovering St. David's Most Beautiful and Historic Landmarks: A Treasure Trove of Welsh History and Beauty"
St. David's, a small city in Pembrokeshire, Wales, is known for its rich history and stunning coastal scenery. Here's a list of some iconic landmarks and attractions in and around St. David's:
St. David's Cathedral (Cathedral Church of St. David): This 12th-century cathedral is a significant religious site and a masterpiece of medieval architecture.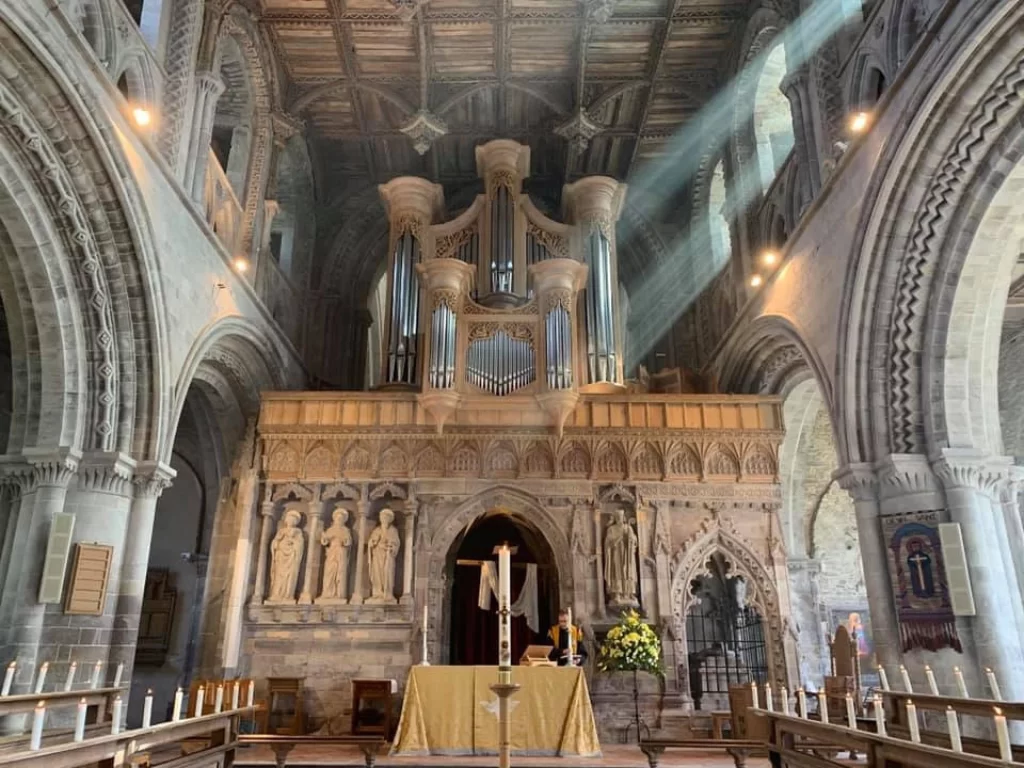 St. David's Bishop's Palace: These medieval ruins, adjacent to the cathedral, provide a glimpse into the grandeur of the bishop's residence.
St. Non's Chapel: Located near St. Non's Bay, this chapel is traditionally believed to be the birthplace of St. David, the patron saint of Wales.
Whitesands Bay: A beautiful, sandy beach popular for swimming, surfing, and coastal walks, offering stunning views of the Pembrokeshire coastline.
Ramsay Island: This nearby island is a designated nature reserve, known for its wildlife, rugged coastline, and boat tours.
Porthclais Harbour: A picturesque harbor with a stone quay and natural beauty, perfect for walking and exploring.
Oriel y Parc Gallery and Visitor Centre: An art gallery and visitor center that provides information about Pembrokeshire Coast National Park and hosts exhibitions of Welsh art.
Solva: A charming coastal village with a picturesque harbor, shops, and places to enjoy local seafood.
St. Justinian Lifeboat Station: A historic lifeboat station that offers boat trips to Ramsey Island and the surrounding area.
St. David's Peninsula: A designated national park area offering numerous hiking trails, scenic viewpoints, and opportunities for wildlife spotting.
Porthgain: A historic fishing village with preserved industrial relics, art galleries, and a great spot for enjoying traditional fish and chips.
Carreg Sampson: A Neolithic burial chamber located on a rocky outcrop, providing a glimpse into prehistoric Wales.
Bwthyn Trefdraeth (Treffgarne Gorge): A picturesque gorge with walking trails and a stream, perfect for a peaceful nature walk.
Caerfai Bay: A scenic, rocky cove ideal for rock pooling, swimming, and picnicking.
St. David's City Hall: An attractive building in the city center, often used for community events and cultural activities.
These landmarks and attractions in St. David's and the surrounding area showcase the city's deep historical roots and the natural beauty of the Pembrokeshire coast, making it a delightful destination for visitors interested in history, culture, and outdoor adventures.
Most Beautiful and Historic landmarks of Bangor