"Discover Newport's Most Beautiful and Historic Landmarks: A Tour Through Time and Beauty"
Newport, a city in South Wales, has a rich history and several iconic landmarks and attractions. Here's a list of some of the most notable ones:
Newport Transporter Bridge: One of the most iconic structures in Newport, this bridge is both a functional crossing of the River Usk and a tourist attraction.
Newport Castle: A historic medieval castle located near the city center, offering a glimpse into Newport's past.
Newport Cathedral (St. Woolos Cathedral): A stunning cathedral with a rich history and beautiful architecture, located in the heart of Newport.
Newport Market: A historic indoor market that has been serving the city for over a century, featuring a wide range of stalls and shops.
Newport Museum and Art Gallery: This museum showcases the history, culture, and art of Newport and South Wales, with a diverse collection of exhibits.
Tredegar House: Located just outside Newport, this 17th-century mansion is one of the best-preserved examples of a country house in Wales.
Belle Vue Park: A beautifully landscaped Victorian park with a pavilion, playgrounds, and scenic gardens, perfect for leisurely walks.
Ruperra Castle: A historic castle located a short drive from Newport, known for its picturesque ruins and stunning surroundings.
Newport City Footbridge: A modern pedestrian bridge with a distinctive design, offering scenic views of the River Usk and the city.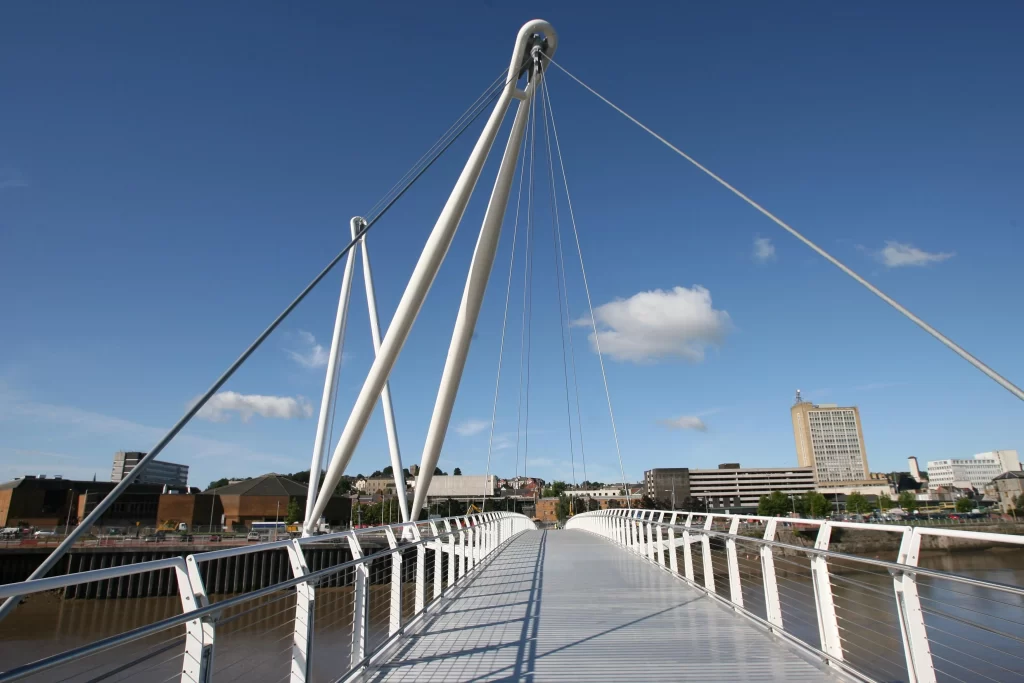 Friars Walk Shopping Centre: Newport's premier shopping destination, featuring a variety of shops, restaurants, and entertainment options.
Riverfront Arts Centre: A cultural hub for the city, hosting a range of performances, exhibitions, and events throughout the year.
Chartist Mural: A large mural located near John Frost Square, depicting scenes from the Newport Rising of 1839, an important event in Welsh history.
Newport Stadium (Rodney Parade): Home to the Newport County football club and Newport RFC rugby club, this stadium is a significant sporting venue.
Newport City Hall: A grand civic building located in the city center, known for its striking architecture and historical significance.
Fourteen Locks Canal Centre: Located on the Monmouth shire and Brecon Canal, this center offers a glimpse into the history of canals and locks in the area.
These landmarks and attractions in Newport showcase the city's history, culture, and natural beauty, making it a worthwhile destination for visitors and residents alike.
Most Beautiful and Historic Swansea's landmarks