"Unlocking the Wonders of Inverness Iconic Landmarks: A Guide to In-Depth Exploration"
Certainly, here's a list of some iconic landmarks in Inverness, the capital of the Scottish Highlands:
Inverness Castle: This castle is a prominent feature on a hill overlooking the city and the River Ness. While the castle itself is not open to the public, it offers stunning views of the surrounding area.
Ness Islands: A series of islands connected by footbridges in the River Ness, offering peaceful walks and beautiful scenery, especially in the autumn when the trees change color.
Culloden Battlefield: Located just outside Inverness, this historic site marks the location of the Battle of Culloden in 1746, one of the most significant events in Scottish history. It features a visitor center and a memorial cairn.
Urquhart Castle: Situated on the shores of Loch Ness, this ruined castle offers breathtaking views of the Loch and is known for its association with the Loch Ness Monster legend.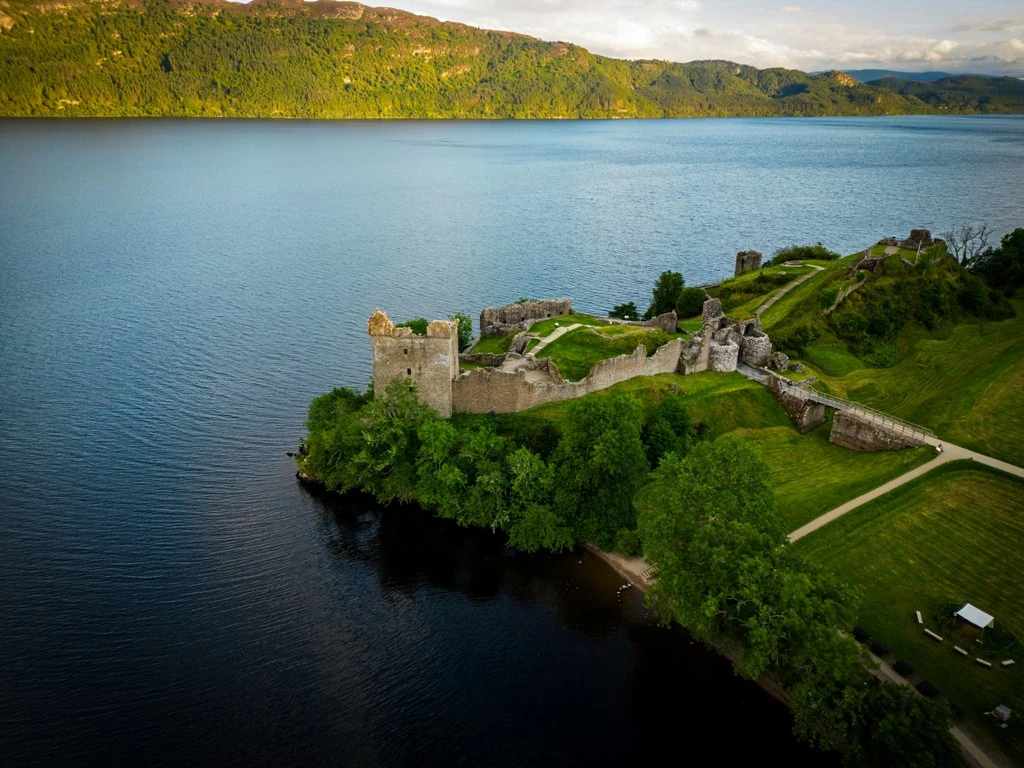 St. Andrew's Cathedral: A beautiful red sandstone cathedral located in the city center, known for its stunning architecture and serene atmosphere.
Eden Court Theatre: The largest arts venue in the Highlands, featuring a cinema, two theatres, and a range of performances from drama and dance to music and comedy.
Leakey's Bookshop: A famous second-hand bookshop housed in a former church, known for its extensive collection of books and cozy atmosphere.
Inverness Botanic Gardens: A lovely garden with a wide variety of plants, including a tropical house, cactus house, and sensory garden.
Floral Hall and Whin Park: A family-friendly park featuring a miniature railway, boating pond, and colorful floral displays.
Merkinch Local Nature Reserve: A nature reserve along the shores of the Beauly Firth, providing opportunities for birdwatching and peaceful walks.
Inverness Museum and Art Gallery: A museum that offers insights into the history, culture, and art of the Highlands, including the Pictish and Jacobite heritage.
Eastgate Shopping Centre: Inverness' main shopping mall, providing a wide range of shops, cafes, and restaurants.
Inverness Town House: A historic building in the city center that serves as the civic and administrative center for Inverness.
Highland Archive Centre: A resource for researching local history and genealogy, providing access to historical records and archives.
These landmarks and attractions offer a glimpse into Inverness's rich history, natural beauty, and cultural offerings in the heart of the Scottish Highlands.
Why We Love Dundee Iconic Landmarks List