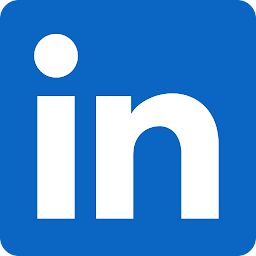 Creating a LinkedIn account is a straightforward process. Here's a step-by-step guide to help you create your LinkedIn account:
Access the LinkedIn Website: Open your preferred web browser and go to the official LinkedIn website: https://www.linkedin.com.
Sign Up: On the LinkedIn homepage, you'll see a sign-up form. You have two options to sign up: using your email address or your Google account. Choose the option that works best for you.

Using Email Address:

Enter your first name and last name.
Enter your email address (make sure it's a valid and accessible email that you have access to).
Create a strong password for your LinkedIn account.
Click the "Join now" or "Continue" button.

Using Google Account:

Click the "Continue with Google" button.
Select the Google account you want to use for LinkedIn.
If prompted, allow LinkedIn to access your Google account.

Profile Information: After you've signed up, LinkedIn will guide you through the process of setting up your profile. Here's what you'll typically need to do:

Add a Profile Photo:

Upload a professional-looking profile photo. This could be a headshot that represents you in a business context.

Add Your Headline:

Your headline is a brief description that appears below your name. It's an opportunity to showcase your professional identity or what you're currently focused on.

Add Your Location:

Indicate your current location (city/country).

Add Your Current Position:

You can add your current job title and the company you're working for.

Add Your Education:

Include your educational background, such as universities attended and degrees earned.

Connecting: After setting up your basic profile, LinkedIn will suggest connecting with people you might know. You can either connect with people you know or skip this step for now.
Personalizing Your Profile: LinkedIn allows you to add more detailed information to your profile, such as a summary, work experience, skills, projects, volunteer experiences, and more. The more complete and detailed your profile, the more attractive it will be to potential connections and employers.
Exploring LinkedIn: Once your profile is set up, you can start exploring LinkedIn. You can search for people you know, join groups related to your industry, follow companies, and engage with content by liking, commenting, and sharing.
Remember, LinkedIn is a professional networking platform, its for Job Searching so it's a good idea to keep your profile professional and accurate. Also, be cautious while sharing personal information and connecting with people you don't know well.