"Discover the Beauty and Iconic Landmarks of Newry: A Journey Through Northern Ireland's Hidden Gems"
Newry is a city in Northern Ireland with a rich history and several notable landmarks and attractions. Here is a list of some iconic landmarks and points of interest in Newry:
Newry Cathedral (St. Patrick's Cathedral): This impressive Catholic cathedral is dedicated to St. Patrick and is a prominent landmark in the city. It features beautiful stained glass windows and architecture.
Newry Town Hall: Located in the city center, the Town Hall is a striking neo-Gothic building that serves as a civic center and hosts various events and exhibitions.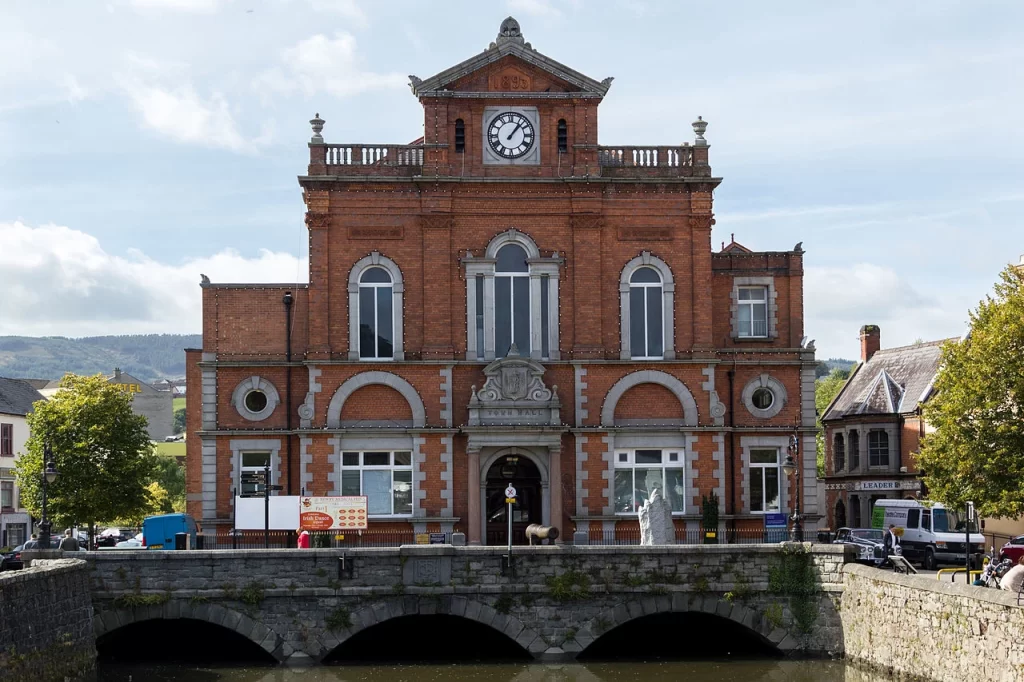 The Albert Basin: This historic waterfront area along the Newry Canal offers scenic views, walking paths, and is a popular spot for leisurely strolls and picnics.
Bagenal's Castle: This 16th-century castle has been transformed into a museum. It houses exhibits related to Newry's history, archaeology, and the local area.
The Quays Shopping Centre: One of the largest shopping centers in Northern Ireland, The Quays offers a wide range of shops, restaurants, and entertainment options.
Warrenpoint Municipal Park: Located in nearby Warrenpoint, this park provides beautiful views of Carlingford Lough, playgrounds, and scenic walking trails.
Slieve Gullion: While not in Newry itself, Slieve Gullion is a prominent mountain in the area and a popular destination for hiking and enjoying panoramic views of the surrounding countryside.
Newry and Mourne Museum: This museum offers insights into the history, culture, and heritage of the Newry and Mourne district through its diverse collections.
St. Mary's Church of Ireland: An attractive church building with a distinctive tower, it's an important religious landmark in the city.
Derrymore House and Gardens: Located just outside Newry, this National Trust property features an elegant Georgian house and well-maintained gardens.
Kilbroney Park: Situated in nearby Rostrevor, this park offers picturesque landscapes, walking trails, and access to Carlingford Lough.
Newry Canal Towpath: This scenic trail follows the historic Newry Canal, providing a pleasant route for walking or cycling.
Newry Variety Market: Held in the city center, this market offers a mix of stalls selling everything from fresh produce to clothing and crafts.
Fathom Line: This canal aqueduct, which spans the Clanrye River, is an impressive engineering feat and a reminder of the city's industrial heritage.
These landmarks and attractions in Newry offer a blend of history, culture, and natural beauty, making the city and its surroundings a worthwhile destination for visitors.
How Iconic and beautiful landmarks in Armagh