"Comfort foods" are dishes that evoke feelings of nostalgia, warmth, and emotional well-being. They often have deep cultural and personal significance, reminding us of home, family, and simpler times.
"Savoring Nostalgia: Exploring Comfort Foods Around the World in a Bowl"
Here's a journey around the world to explore some beloved comfort foods:
Macaroni and Cheese (USA and Canada): Creamy macaroni and cheese is a staple comfort food in North America. It's a simple combination of pasta and cheese sauce that brings back memories of childhood and family gatherings.
Ramen (Japan): A warm bowl of ramen, with its flavorful broth, tender noodles, and various toppings, is a favorite comfort food in Japan. It's both nourishing and satisfying, often enjoyed during cold weather or when seeking solace.
Mashed Potatoes (Various): Creamy mashed potatoes are a comfort food that transcends cultures. Whether served as a side dish with gravy or butter, they evoke a sense of warmth and familiarity.
Spaghetti Bolognese (Italy): This hearty pasta dish, with its rich tomato-based sauce and ground meat, is cherished in Italy and beyond. It's a symbol of home-cooked meals and family gatherings.
Poutine (Canada): Poutine is a Canadian delight consisting of French fries topped with cheese curds and smothered in gravy. It's a comforting and indulgent dish that's especially popular in Quebec.
Chicken Soup (Various): Chicken soup is a universal comfort food that's believed to have healing properties. Whether it's the Jewish matzo ball soup, Vietnamese pho, or Chinese congee, chicken soup is cherished across cultures.
Biryani (South Asia): Biryani is a fragrant rice dish cooked with spices and often combined with meat or vegetables. It's a celebration of flavors and aromas, evoking memories of festive occasions and gatherings.
Shepherd's Pie (United Kingdom): Shepherd's pie, made with minced meat and topped with mashed potatoes, is a classic British comfort dish. It's hearty, filling, and reminiscent of traditional home-cooked meals.
Arroz con Pollo (Latin America): Arroz con pollo, or rice with chicken, is a comfort food enjoyed in various Latin American countries. It's a one-pot dish that's both nourishing and soul-satisfying.
Goulash (Hungary): Goulash is a Hungarian stew made with tender chunks of meat, paprika, and vegetables. It's a comforting and flavorful dish that's perfect for colder months.
Kimchi Stew (South Korea): Kimchi stew, or kimchi jjigae, is a Korean comfort food that combines the pungent flavors of kimchi with tofu, vegetables, and often pork or seafood. It's a dish that warms the body and the soul.
Chocolates and Confections (Global): Sweet treats like chocolates, cookies, and pastries are comfort foods enjoyed worldwide. Indulging in these delights can provide a sense of happiness and nostalgia.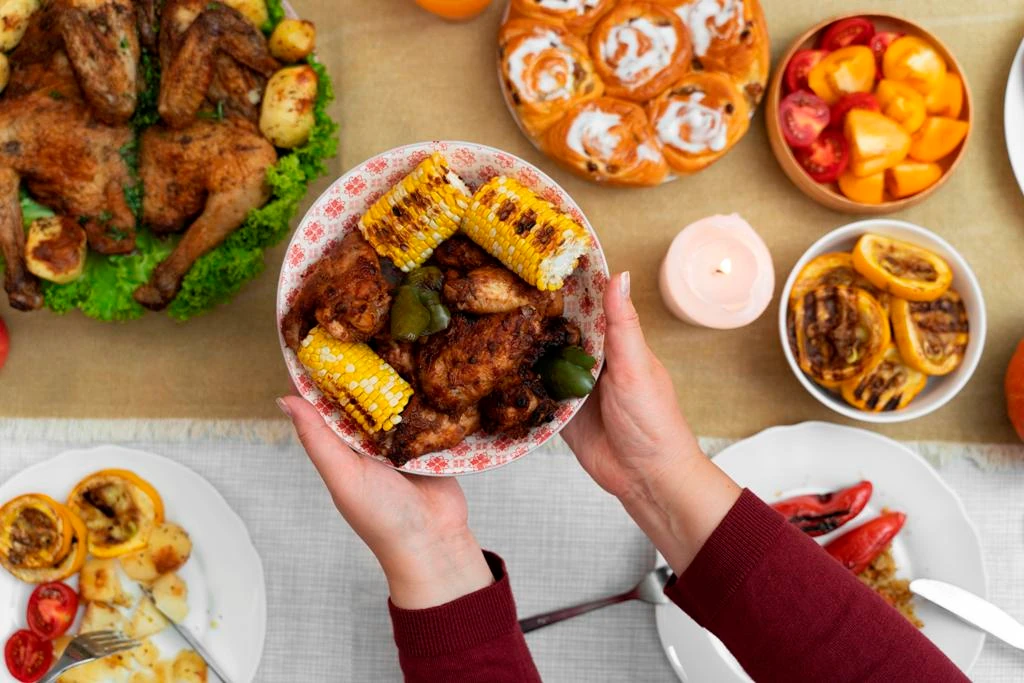 Comfort foods hold a special place in our hearts, reminding us of cherished memories, family traditions, and cultural heritage. Sharing these dishes with loved ones can create connections and evoke a sense of belonging, making them more than just meals — they're a taste of home and nostalgia on a plate.
Joy of Reading: Discovering the Benefits of a Bookish Life